Fat accumulation, looseness, and cracks at the middle and lower abdomen due to aging, often putting on and losing weight, and birth-giving might also not be recovered with food plan and exercise. If the skin hasn't misplaced its elasticity however there is excessive fats and looseness in abdominal muscles, redundant pores and skin and fatty tissue could be removed, abdominal muscle tissue repaired and cracks could be handled with a 'Mini Stomach Stretching Surgery'. If there is loosening in abdominal muscle mass besides the pores and skin having lost its elasticity and the stomach having drooped, a 'Classical Stomach Stretching Surgery' is required. Excessive skin amassed over and beneath the belly button and subcutaneous tissue are removed and the abdomen is stretched downwards. There stays a light mark beneath the bikini line through the stomach and the belly button is reformed. At the identical surgery, residual fats are removed with "liposuction" if necessary.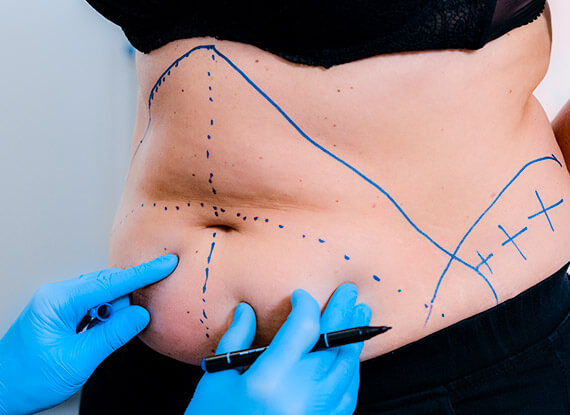 There are two types of the Tummy Tuck operation in general
The first one is the Full Tummy Tuck which addresses the whole abdomen, above and under the belly button.
The second is Mini Tummy Tuck which uses a shorter incision to treat only the fatty location beneath the stomach button, for people with little extra fat.
A tummy tuck might also be one phase of a mommy makeover procedure after childbirth or a section of a body contouring procedure.